Ablative
Noting a case that has among its functions the indication of place from which or, as in Latin, place in which, manner, means, instrument, or agent
Accusative
The case in Latin and other inflected languages that is used for direct objects: Corresponds with objective case in English.
Dative
in Latin and other inflected languages, the case used for indirect objects.
Genitive
A case showing possession, source, or origin (i.e. Genesis).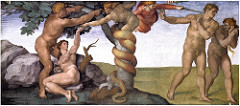 Inflection
Change in the form of a word to indicate case, gender, number, or tense.
Logical Fallacy
False Belief made due to ignorance. 🙂
Morpheme
The smallest sensible meaning of a word
Morphology
The branch of grammar dealing with forms of words and their information.
Normative Fallacy
A mistaken belief which violates societal norms.
Paradigm
A pattern; A word of particular class shown with all its inflections.
Phoneme
The smallest significant speech sound
Semantics
The scientific study of word meanings.
Structural Linguistics
The study of language determining and describing structural patterns/ interrelationships.
Syntax
The branch of grammar dealing with the arrangement of words and phrase in a sentence.
connotation
suggested meaning of a word. Differs from lexical meaning
general semantics
goes beyond the meanings of words to examine the influence of words and their meanings on human behavior
linguistic semantics
deals with the meanings of words as they occur in the language structure
philosophical semantics
sometimes called symbolic logic. Deals with theories of meaning.
Looks at signs and symbols, tries to form these into a symbolic language, and then tries to analyze the relationship between signs and symbols and their meaning
semantics
the scientific study of word meanings
semasiology/significs
an early name for semantics
Analogies
expresses a comparison between two pairs of words
Alliteration
a repetition of initial sounds in two or more words of a line of poetry
Caesura
the pause or break in a line of Anglo-Saxon poetry
Comitatus
in the Germanic tradition, the relationship between a leader and his warriors, or a king and his lords
Kenning
a double metaphor, usually hyphenated. Example, "swan-road" for sea
demesne
manorial land held by the lord, attached to the manor house, and not held by serfs or freemen
feudalism
a social, economic, and political system in the Middle Ages in which vassals gave military service in return for land and protection from a lord
fief
in feudal society, the land held from a lord in return for service
investiture
ceremony in which the vassal declares his loyalty to his lord and receives his fief
manorialism
a social and economic system in the Middle Ages.
vassal
a noble holding a fief from another noble of higher rank
folk ballad
an anonymous song passed on through the oral tradition; several four-lined stanzas written in iambic pentameter
dream-vision
form of literature in which the poet can tell a story within a story. The poet often falls asleep and has a dream, which becomes his story
fabliau
a humorous tale popular in French literature
mendicant
type of religious order that taught and ministered to the poor
mock-heroic
literary form that treats trivial matters in an epic style
dream-vision
form of literature in which the poet can tell a story within a story; the poet often falls asleep and has a dream, which becomes his story
mock-heroic
literary form that treats trivial matters in an epic style